A Bell Pest Services is proud to provide our clients with Home services in South Jersey. We provide services such as whole home dehumidification, whole home dehumidification is the process of reducing the humidity levels in your home to improve indoor air quality, reduce the risk of mold growth, and create a more comfortable living environment. At A Bell Pest Services, we are dedicated to helping our clients maintain a healthy and comfortable home through our home services, including whole home dehumidification. Our team of trained professionals will work with you to determine the best course of action to address any humidity issues you may be experiencing, and install the appropriate equipment to ensure optimal air quality. In addition to dehumidification, we offer a range of other Home services in South Jersey, including pesticide spraying, pest removal, and much more. Our goal is to provide our clients with comprehensive home services in South Jersey that improve their quality of life and protect their property investment.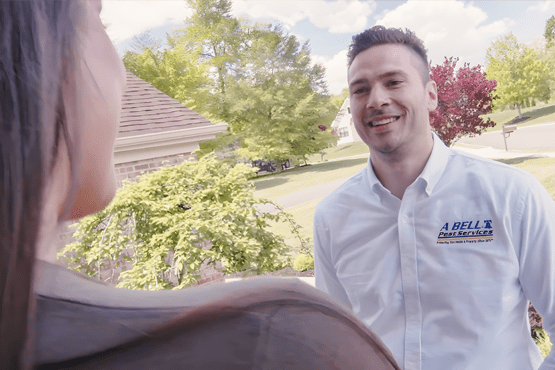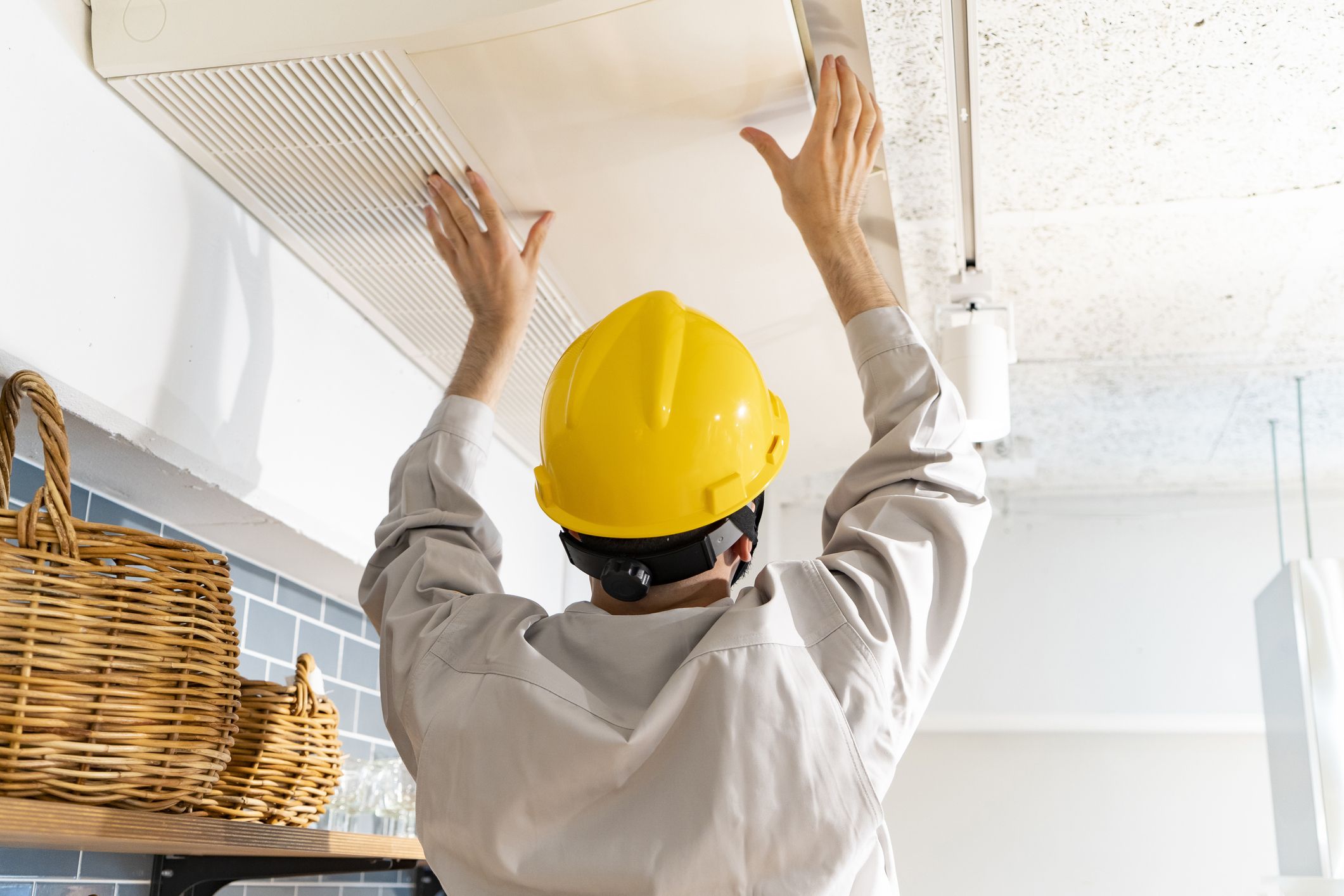 Whole Home Dehumidification
Designed for crawlspaces

Low-clearance design

High capacity, energy efficient dehumidification
Compact and Powerful Dehumidification For Crawlspaces
Studies have shown that as much as 50% of the air in your home comes up from your basement or crawlspace. This air is often higher in relative humidity, and carries with it various allergens and musty odors. When conditions linger above 60% relative humidity for extended periods of time, mold, mildew, and bacteria growth is stimulated.
The American Lung Association, American Medical Association, and the EPA recommend maintaining relative humidity level in the 30% - 50% range. Ventilation and air conditioning alone cannot provide the protection offered by a premium dehumidifier like the Sante Fe Compact.™ Protecting your family, and your biggest investment, is worth the best.
Home Services In South Jersey Application Specific Design
The Sante Fe Compact was specifically designed for crawlspaces making our offering of Home services in South Jersey that much easier to do. At 13" tall and 12" wide, the Sante Fe Compact can fit when no other dehumidifier can. The Compact's horizontal configuration and flow-through design perform exceptionally well in tight crawlspaces. The optional condensate pump and ducting kits provide the installation flexibility necessary for the most challenging applications. No mass-merchant dehumidifier can perform as efficiently and effectively in crawlspaces as the Sante Fe Compact.
Energy Star Listed: The high efficiency Sante Fe Compact produces over 4 pints per kilowatt-hour, far better than mass merchant dehumidifiers. Better efficiency means lower operating cost – in many cases saving hundreds of dollars per year in electricity.
Large Capacity: The high capacity Sante Fe Compact provides up to 65 pints per day water removal at standard rating conditions*. Medium-sized crawlspaces (up to 1800 sq. ft.) are no problem for the Sante Fe Compact..
Low Temp Operation: The Sante Fe Compact was engineered for crawlspaces, and the temperature and air flow issues that they present. When many mass-merchant dehumidifiers have stopped removing water from the air, the Sante Fe Compact keeps on protecting you and your home.
Superior Filtration: MERV-11 filtration is standard on the Sante Fe Compact, capturing particles (including mold spores) down to 1 micron in size. This superior level of air filtration also keeps the Sante Fe Compact working at peak efficiency for longer than other devices with cheaper designs.
Optional Equipment: The engineers at Therma-Stor designed remote ducting kits, hang kits, caster kits and condensate pumps for use with the Sante Fe Compact. These optional kits provide the ultimate in flexibility for your specific installation requirements.
Benefits of Dehumidification
Our offering of Dehumidification Home services in South Jersey, provide many benefits as moisture in these mentioned areas of your home can cause much harm to you, your family, and your home. Moisture in the home has many sources: plants, pets, people, cooking, washing, ground water, and infiltration of outside air. Moisture levels above 55% relative humidity can create musty odors and can also stimulate the growth of mold, mildew, bacteria, and other biological allergens.
To avoid the problems caused by moisture, a properly sized dehumidifier is necessary to maintain relative humidity between 45-50% throughout the home—including the basement. This creates a less hospitable environment for dust mites, centipedes, silver-fish, spiders, and other pests. Your basement can then be used for additional comfortable living space and the safe storage of clothing, books, heirlooms, and collectibles.
Besides protecting your home and all of its contents, the high quality Santa Fe and Ultra-Aire dehumidifiers manufactured by Therma-Stor play an important role in museums, libraries, and art galleries. Both the free-standing Santa Fe ultra efficient dehumidifiers and the Ultra-Aire whole house ventilating dehumidifiers provide the best combination of efficiency, operating temperature range, filtration, and water removal capacity.
Santa Fe Free-Standing Dehumidifiers
The Santa Fe line of high capacity, energy-efficient, free-standing dehumidifiers are designed to provide the ultimate in humidity control for basements, crawlspaces, and living spaces.
Our Home Services In South Jersey Are Hand Tailored To Each of Our Customers
---
A Bell is a family owned business that has been providing
same day service

for home services in South Jersey for over four decades.

Or Call today for a no cost inspection of your home. 1-800-560- ABELL (2235)

Ask about our Million Dollar - Renewable Lifetime Warranty - Termite Damage Protection Plan