A Bell Pest Services offers two basic types of South Jersey termite treatment options. The first option is known as a termite bait system. This approach involves installing termite bait stations around the perimeter of a home every 10-15 feet. The stations are then checked on a regular basis. Upon finding termites in the stations, a bait cartridge is placed inside the station which is fed upon by termites and destroys the colony attacking the home. The second option is known as a liquid chemical barrier treatment. This involves trenching the exterior around your foundation walls and placing a liquid treatment into the ground. Depending on your situation and the product, it may also involve drilling into your front porch, garage, brick siding and other slab areas inside your home. We can help you make an informed decision for protecting your home and family.
Our South Jersey Termite Treatment Service Is Hand Tailored To Each of Our Customers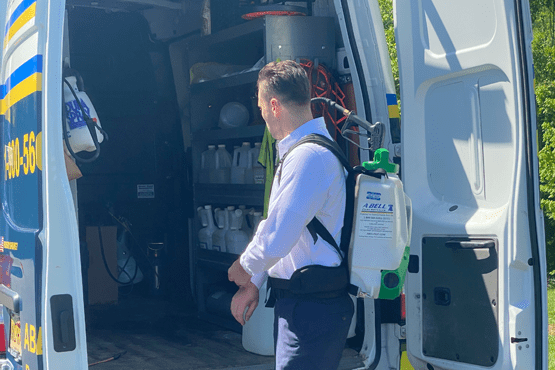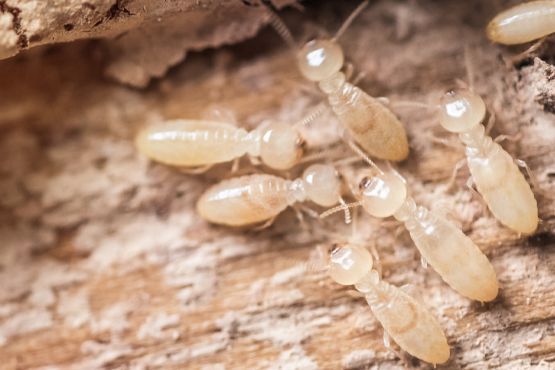 Termite Treatment
Effective Treatments Customized to your Unique Situation
At A Bell our professional pest and termite control technicians have the knowledge, experience, materials, and equipment to protect your property against termites.
What's more, we offer custom treatment solutions to rid your property of termites for good!
We use a combination of industry leading bait and liquid treatments that are most effective for eliminating termites. Learn more about these solutions below or request a FREE Termite estimate today!
Advance Baiting South Jersey Termite Treatment System
A termite baiting system offers an alternative to the conventional liquid treatment. This treatment involves positioning baiting stations (also known as monitoring stations) in the soil around a structure's exterior perimeter. Once the stations are installed they are serviced on a quarterly basis by A Bell Technicians. A Bell uses the Advance Termite Bait System.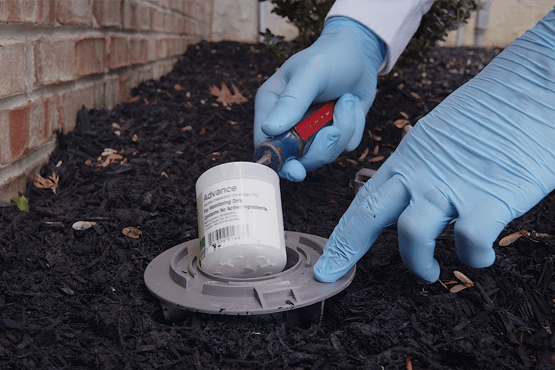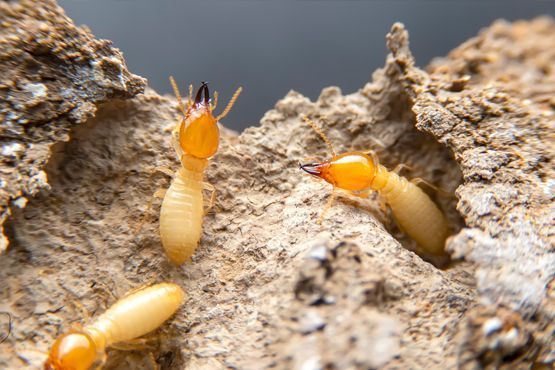 Conventional Liquid Treatments
Conventional liquid treatments have been a reliable method of treatment over the past two decades. By applying a liquid barrier under and around the structure's foundation, subterranean termites are denied entry and forced to seek other food sources or starve. Coupled with the newer foam and borate technologies, conventional termite control treatments can provide years of protection against subterranean termite infestations.
A Bell uses Termidor brand of liquid termiticide and Boracare brand of wood preservative.
Combination Liquid + Baiting Treatments
Combination liquid + baiting treatments can usually be described as the best of both worlds. The Advance Termite Bait System is installed around the structure's exterior perimeter and a liquid termiticide treatment is applied to the area of active termite infestation.
In summary, each structure is different and a trained A Bell representative can customize a plan to protect any structure from damage caused by termites.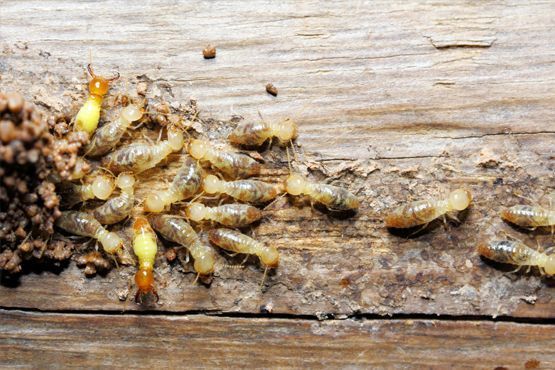 ---
A Bell is a family owned business that has been providing
same day service

in New Jersey, Pennsylvania, and Delaware residents for over four decades.
Contact Us Today!

Or Call today for a no cost inspection of your home. 1-800-560- ABELL (2235)

Ask about our Million Dollar - Renewable Lifetime Warranty - Termite Damage Protection Plan