A Bell Pest Services is the leading provider for all your South Jersey spotted lanternfly removal and control needs. When it comes to combating these invasive pests, our expert pest control team is the go-to choice. We understand the immense threat that spotted lanternflies pose to your property and the surrounding ecosystem, and we are committed to ensuring their effective removal and prevention.
Spotted lanternflies are a rapidly spreading pest that can cause significant damage to trees, plants, and crops. They have become a major concern in many regions, and their presence can lead to economic and environmental consequences. That's why it's crucial to take swift action to repel and control these insects.
At A Bell Pest Services, we employ a comprehensive approach to spotted lanternfly removal. Our team of highly trained professionals has the knowledge and expertise to identify their breeding grounds and implement effective control measures.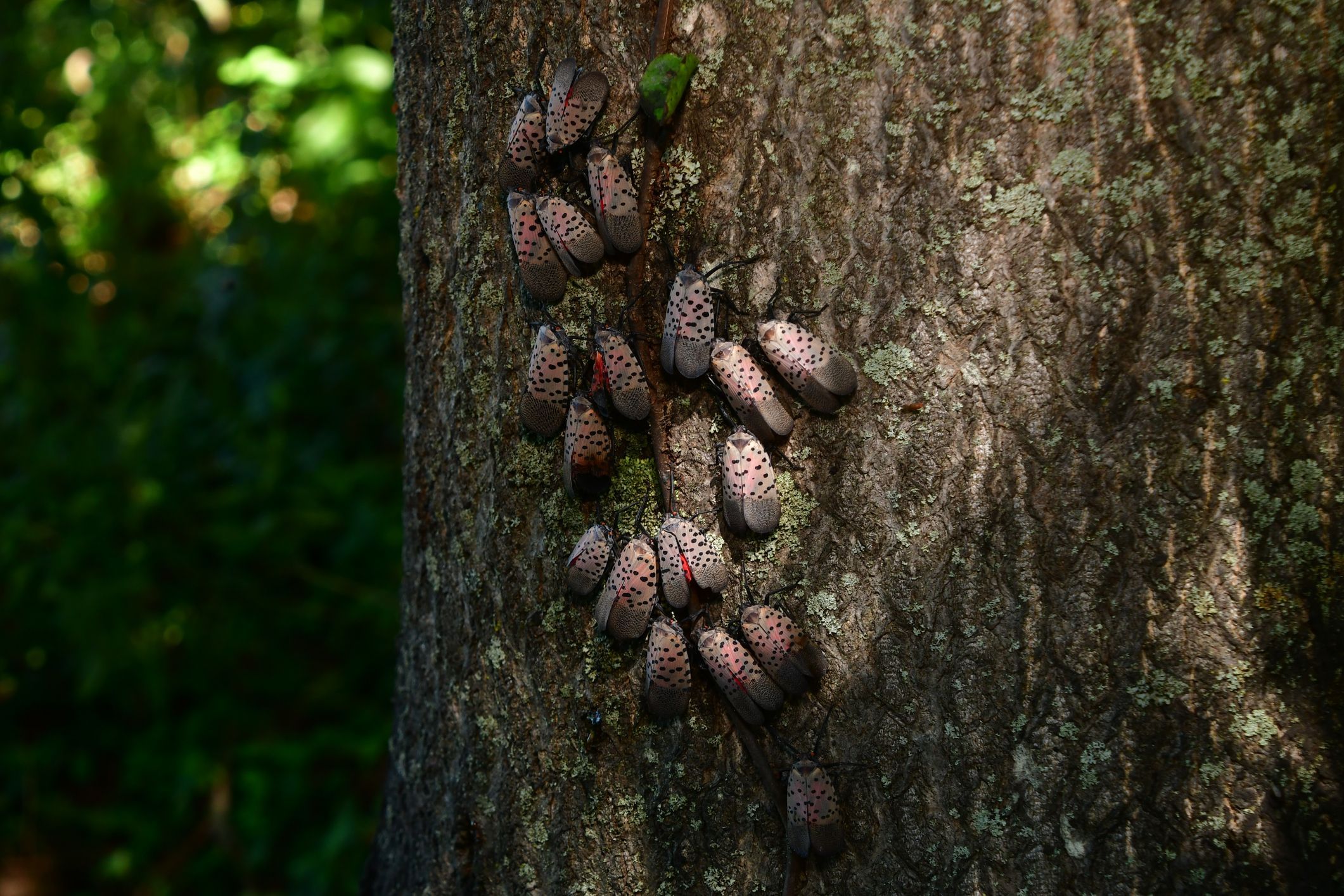 We stay up-to-date with the latest research and techniques to provide you with the most efficient and environmentally friendly solutions.
When you choose A Bell Pest Services, you can expect personalized service tailored to your specific needs. We will assess your property to determine the extent of the infestation and develop a customized plan to eradicate the spotted lanternflies. Our team will work closely with you, providing guidance on preventive measures to minimize the risk of future infestations.
South Jersey Spotted Lanternfly Removal Service Pricing
Quarterly: $XXX.xx
Monthly: $XXX.xx
One-Time Treatment: $XXX.xx
Our South Jersey Spotted Lanternfly Removal Service Is Hand Tailored To Each of Our Customers
---
A Bell is a family owned business that has been providing
same day service

on removing and repelling the South Jersey Spotted Lanternfly.

Or Call today for a no cost inspection of your home. 1-800-560- ABELL (2235)

Ask about our Million Dollar - Renewable Lifetime Warranty - Spotted Lanternfly Protection Plan